Joint Press Release
Cross Creek Media to collaborate with Earth League International to produce documentary and scripted series on environmental crime
Los Angeles, 29 November 2021 – Cross Creek Media, the production company of The Trial of the Chicago 7, and Earth League International (ELI) announced today a partnership to develop both a non-scripted and scripted series based on ELI's work on environmental crime.
ELI battles wildlife and environmental crime head-on using intelligence and investigative principles – something that has been largely absent in conservation efforts despite environmental crime being the fourth largest criminal enterprise in the world.
The series will follow Crosta, ELI's Head of Intelligence – Mark Davis, and their team charged​ to protect wildlife, oceans, and forests through intelligence-gathering and undercover operations in cooperation with key governmental agencies addressing environmental crimes ​and the convergence with transnational organized crime networks.​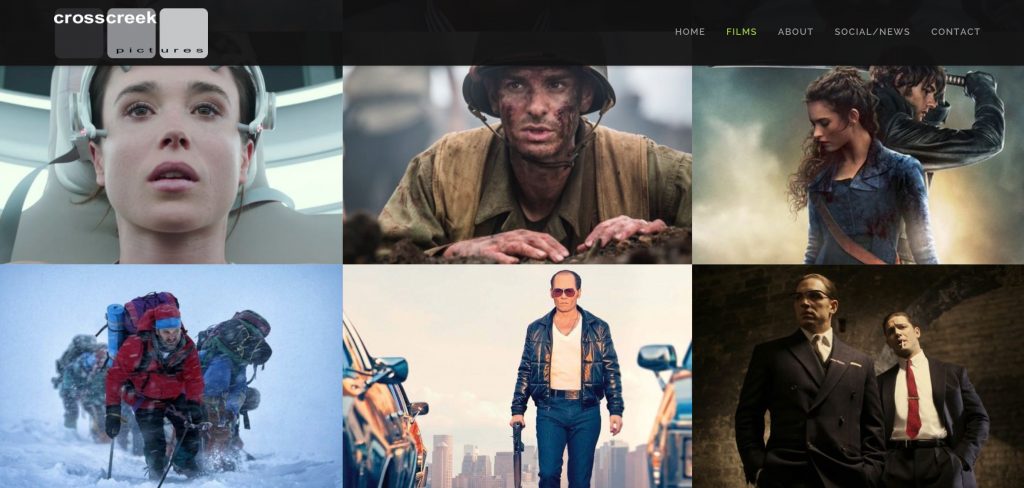 Crosta's enlists an unusual band of professionals for a nonprofit who are trained and schooled in the art of professional espionage; former CIA and FBI agents, geospatial intelligence professionals, crime analysts, cyber specialists, and undercover agents on the ground to disrupt sophisticated transnational criminal networks trafficking wildlife and natural resources. ELI's work has played a fundamental role in exposing the convergence of environmental crimes and other criminal activities, including terrorism, drug trafficking, human trafficking, and money laundering. Presently, their work spans four continents. Recognizing an original space for storytelling where espionage meets conservation, Cross Creek immediately recognized the potential to serialize.
"We are actively pursuing compelling stories that are driven by characters with unique perspectives and take-aways. It's an honor to partner with a committed organization like ELI, who is paving the way for the future of conservationism," says Todd Thompson, President of Cross Creek Television.
"If we want to effectively fight environmental crime and stop the criminal exploitation of nature, we need to change the current outdated narrative that is overly focused on poachers and local communities, and instead concentrate on the most important environmental criminals in the world who are behind the destruction of species and ecosystems. Cross Creek Media is the perfect partner to bring this important topic to a wider audience and affect change", says Andrea Crosta, Founder and Executive Director of Earth League International.
The project was brought into Cross Creek by Head of Creative, Rita Powers, who was initially approached by producer Kimberly Guidone.
Says Powers, "Through intelligence, ELI is actively presenting modern-day solutions to battle on-going global scale issues that threaten our wildlife, ecosystems, and communities. The opportunity to educate and expose these issues through the lens of this extremely dedicated and passionate team is what excites us the most."
Guidone worked closely with ELI for several years to develop their complex story for the small screen before taking it out. Cross Creek moved swiftly to acquire ELI's story along with Crosta and Davis's story rights. Guidone will serve as Executive Producer.
Guidone shared, "This is an urgent and provocative narrative about the creation of the world's first of its kind organization dedicated to the non-human species. Having worked with Andrea and Mark these last years and been privy to ELI's team and undercover operations, this will be an explosive and untold story about conservation with a solution-based premise and a much-needed message of hope. Boiled down, this is about the audacity of the human spirit in the face of adversity. We couldn't have asked for a better partnership with Cross Creek to produce ELI's empowering story for a global audience and with maximum impact." 
Todd Thompson and Rita Powers will Executive Produce for Cross Creek Media.
Cross Creek Media is a premiere independent production company. Cross Creek Media works closely with top filmmakers to develop, produce, and finance feature films with broad market appeal.
Started by private business investors Timmy Thompson and Tyler Thompson in the fall of 2009, Cross Creek Media' films have grossed over $1.2 billion worldwide and have been nominated for 13 Academy Awards, 14 Golden Globes and 23 BAFTAs; including 3 Academy Award wins, 3 BAFTA wins, and 2 Golden Globes wins.
Its first production was the acclaimed Black Swan, which was followed by many other including The Ides of March, The Woman in Black, Rush, American Made and The Trial of the Chicago 7.