At Earth League International we take impact tracking very seriously. We have developed a Results Framework and a set of indicators that provide us, and you, with evidence of what we do in the field and the impact that our work has on the global fight against environmental crime. We do this so we can continue improving our field projects and report our work accurately to supporters and partners.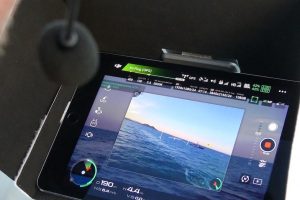 We started our field operations in 2015, and within a few years we have conducted dozens of intelligence-gathering and investigative missions, in 14 countries throughout Africa, Asia, and Latin America, on several criminal wildlife supply chains, including ivory, rhino horn, jaguar's parts, live animals, seafood and other illegal wildlife products (see our Operations & Reports).
This work has resulted in the arrests of 12 people, including two of the most significant wildlife traffickers in South East Asia, as well as the production of dozens of Confidential Intelligence Briefs that have been shared with numerous law enforcement and government agencies in the U.S., China, Mexico, South Africa, and Thailand, among others, supporting their work and transferring knowledge about criminal wildlife supply chains, from origin to destination countries, including dozens of traffickers and Persons of Interest along with their modus operandi.
As for our whistleblowing initiative, in 6 years of the WildLeaks Project, despite the lack of funding to properly advertise it, over 300 submissions were received. Of these, roughly a quarter were assessed as interesting; a dozen instigated or contributed to investigations; and over 25 were reported to partner NGOs, law enforcement agencies, or media partners, or a combination thereof. WildLeaks has received information about wildlife crime from over 30 countries, including China, Hong Kong, South Africa, Zimbabwe, Kenya, Tanzania, India, Finland, Russia, Thailand, Laos, the US, Suriname, Mexico and Brazil.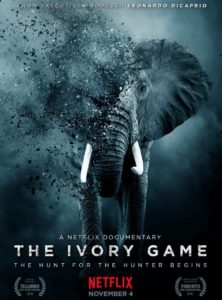 Regarding awareness and public outreach, our work was featured in the two most important wildlife/environmental documentaries of the past four years: Netflix's The Ivory Game and NatGeo's Sea of Shadows, reaching millions of people around the world. We are developing and producing new media projects with top industry players
In the past four years we published five Public Reports that are widely considered among the best and most comprehensive public reports produced by an NGO, and that were mentioned by countless media around the world, referenced by other reports and used by universities and schools.
In March 2020 we launched a graphic novels and comics project designed to spark more awareness and understanding of the complex world of environmental and wildlife crime. It is the first graphic novel series dedicated to environmental crime. https://earthleagueinternational.org/graphic-novels/
We signed a partnership with the well-known Dutch website 'Drawing the Times' dedicated to graphic journalism to be able to show our comics to a wider audience: https://drawingthetimes.com/2020/comics-on-wildlife-and-environmental-crime/