Dr Jane Goodall, PhD, DBE
Founder – the Jane Goodall Institute & UN Messenger of Peace
"During my years in Africa studying chimpanzees, I have also been privileged to spend time with other amazing wild animals, particularly elephants.
It is shocking and tragic that these wonderful, intelligent and highly social animals, along with rhinos and other endangered species, are being slaughtered for their tusks, horns, skins and so on.
I salute and support all serious efforts to bring the perpetrators of this nightmare to justice, in Africa and everywhere else.
I wish Earth League International success in protecting the elephants and fighting wildlife crime."
Paul Nicklen uses his camera to reveal the nature of a world melting away under human-induced global warming. "I call myself an interpreter and a translator," says Nicklen. "I translate what the scientists are telling me. Paul Nicklen has specialized in photographing polar regions since 1995. A unique childhood among the Inuit in Canada's Arctic and a professional background as a biologist in the Northwest Territories enable him to take on the most inhospitable places on our planet. Nicklen has published eleven stories for National Geographic magazine, including 2011's August cover story on the elusive spirit bear. His latest book, Polar Obsession, was published by National Geographic in November 2009 and was in its third printing within months of publication. He has received more than 20 international awards, including five awards from World Press Photo (Nature: First Prize Story 2010), three from Pictures of the Year International, two from Communication Arts, and ten in the BBC Wildlife Photographer of the Year competition. His TED2011 talk and appearances on television shows such as Jeopardy and in YouTube videos receiving millions of hits have recently thrust him into the popular culture spotlight.
Cristina Mittermeier is one of the premier nature photographers in the world and a marine biologist who for the past 20 years has been working as a writer and photographer. In 2005 she founded the International League of Conservation Photographers (ILCP), a consortium of some of the best photographers in the world, whose work is dedicated to visually communicating conservation issues. She has been the Series Editor for the CEMEX Conservation Book Series since 2007 and in 2008 she was named one of Sony's Artisans of Imagery. She spends most of the year traveling to photograph the fragile relationship between humans and nature. She offers first and foremost a vehicle for raising awareness—the first step in inspiring change—and she does it with the deliberate use of her camera. Ultimately Mittermeier goes beyond the sound bite to reveal a story that offers hope. Her images focus on the increasingly fragile relationship between human cultures and the planet, and her work encompasses important sustainability topics such as biodiversity and indigenous peoples.
Ian Redmond is a tropical field biologist and conservationist, renowned for his work with great apes and elephants. For more than 30 years he has been associated with Mountain Gorillas, through research, filming, tourism and conservation work. He served as Ambassador for the UN Year of the Gorilla 2009. As with his mentor, the late Dr Dian Fossey, the main focus of his work shifted in 1978 from research to conservation work, after poachers killed Digit – a young silverback in one of the Karisoke study groups – to sell his skull and hands. Finding the headless, handless body of a gorilla he regarded as a friend was a turning point in his life. Ten years later in Kenya, the experience was repeated when some of the cave-elephants he was studying were killed by ivory poachers. To encourage groups to work together, he established and chairs the Ape Alliance (70 organizations linked via www.4apes.com), the African Ele-Fund and the UK Rhino Group (www.rhinogroup.org.uk). He is now Chief Consultant for GRASP – UNEP/ UNESCO Great Apes Survival Partnership he helped launch in 2001.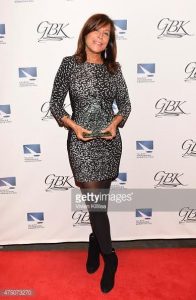 Joanne Horowitz has been a Talent Manager for over thirty years, helping to guide the careers of some of Hollywood's biggest names.  In 2015, Joanne received the Pat McQueeney/Manager of the Year Award from her peers, for excellence in Talent Management.  Most recently, Joanne was at the forefront of negotiating the Netflix/HOUSE OF CARDS deal, which was the first of its kind in the new streaming/binge-watching landscape of television.
Also on her roster are young, up-and-coming actors such as Alex MacNicoll (TRANSPARENT), Gavin Stenhouse (ALLEGIANCE), and Claudia Lee (HART OF DIXIE, KICK-ASS 2).  Before becoming a talent manager, Joanne did PR/Special Events at STUDIO 54 in its heyday, and she was VP of publicity and marketing for UNITED ARTISTS film studio.  Joanne was also Executive Producer on THE BIG KAHUNA and BEYOND THE SEA.  She's also working with a venture capital firm, Stage Venture Partners, on other upcoming tech startups.
A passionate animal lover, Joanne is founder/producer of VERGE OF EXTINCTION, a charity concert, which is dedicated to raising awareness for saving elephants and rhinos from illegal poaching, and she also serves on the board of directors for the newly opened animal museum in downtown Los Angeles.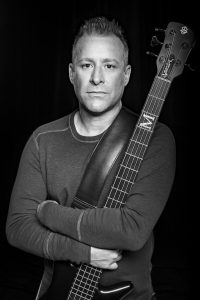 Mike Kroeger has been both a fearless and outspoken advocate of conservation projects for close to 20 years now.   In addition to his passion and respect for the work of ELI, Mike has been a long-time supporter of Sea Shepherd and has taken it upon himself to be a responsible and conscious steward of the environment in both his personal and professional endeavors.  As a founding member for globally celebrated, multi-platinum rock band Nickelback, Mike and his bandmates have cemented themselves as one of the most commercially viable and important acts of the past two decades. With more than 23 chart-topping singles and fans spanning the globe, Nickelback boasts twelve consecutive sold-out world tours, playing to well over eight million diehard and adoring fans.
With more than 23 chart-topping singles and fans spanning the globe, Nickelback boasts twelve consecutive sold-out world tours, playing to well over eight million diehard and adoring fans.
Having traversed the world many times over in his unique profession, Mike has seen firsthand the impact that mankind has had on the environment and animal conservation.  Because of this, it has become Mike's passion and goal, both personally and professionally, to leave the world a better place than he found it.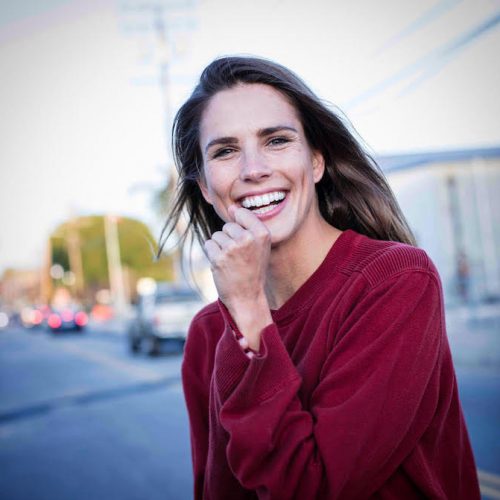 Claudine Book is an actress and model based in Los Angeles, California. Her love for animals stems from childhood. Malibu being her playground, animals and nature are her world. She was raised with many different animals whom she called her brothers and sisters and to this day doesn't see the difference. Since then she has been involved with various wildlife animal rescues in the Los Angeles area. Claudine graduated from UCLA where she studied International Development. While studying she also served as Miss USA in 2012 – 2013. The Miss World Organization gave her an incredible opportunity to travel and help places around the world in need including multiple cities in China, United States and Haiti. She is currently working on adapting the short film she wrote and produced "Paper Cut" into a dramatic series television show. "I am so grateful for Earth League International and how they serve as a voice for wildlife in need. Like no other organization of their kind, I believe ELI can make the biggest impact in fighting wildlife crime while saving thousands of lives with the use of intelligence."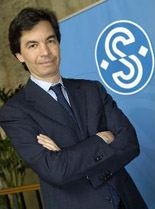 Angelo Moratti in addition to serving as a member of Saras Group' Board of Directors, is member of the board of directors of the Special Olympics International and Chairman of Special Olympics Italy. He was Chairman of the board of directors of Sarlux from 1996 through 2002 and President of AON Nikols Italia S.p.A from 2002 throught 2007. Mr. Moratti is the Founder of ePlanet in 1996 and has been involved in venture capital investing ever since.