Earth League International and John Jay College of Criminal Justice
Unveil Ground-breaking Report on Environmental Crime Convergence
Earth League International (ELI) and John Jay College of Criminal Justice are proud to announce the release of a grounded-breaking report titled Environmental Crime Convergence: Launching an Environmental Crime Convergence Paradigm Through Investigation of Transnational Organized Crime Operations. Representing the most important public report in ELI's 10-year history, this report marks a significant milestone in the global fight against environmental/wildlife crime.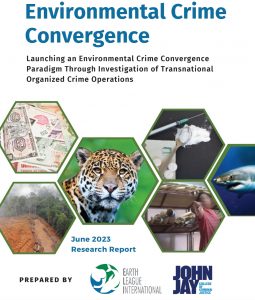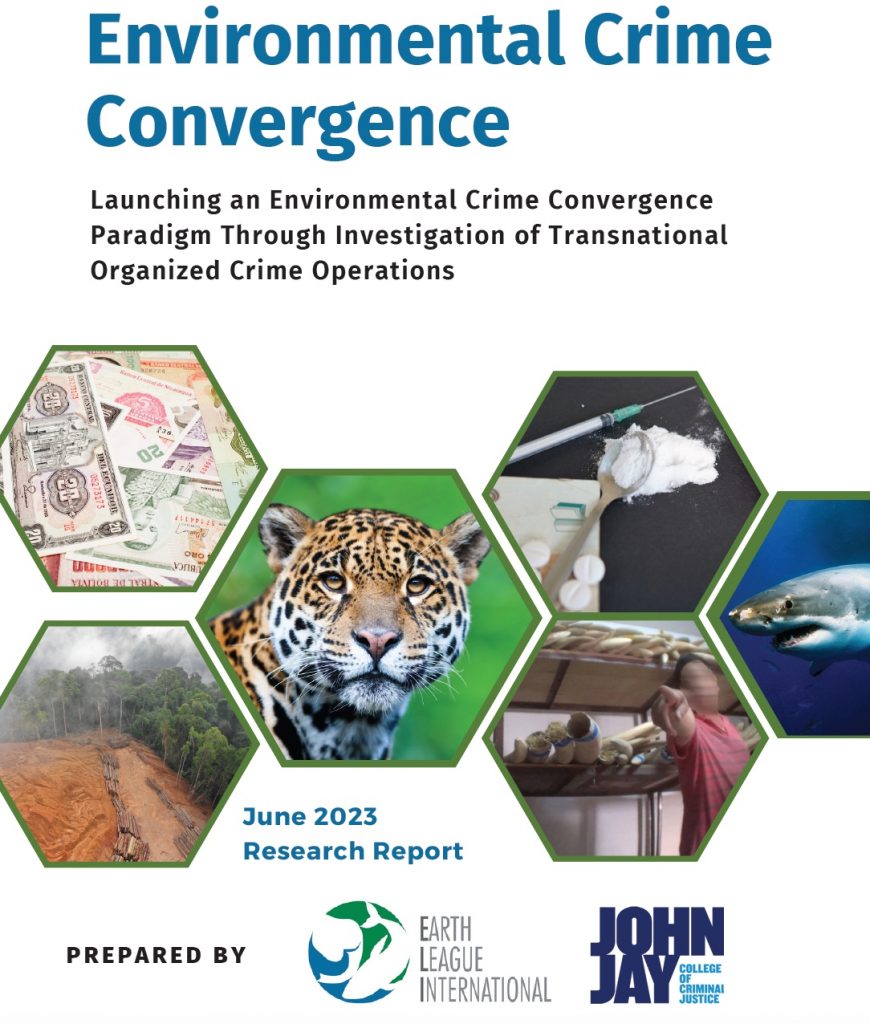 Environmental crime convergence, the focal point of this report, poses an imminent threat to our planet's delicate ecosystems. To address this urgent issue, ELI, and John Jay College present ELI's revolutionary 4-Type Environmental Crime Convergence paradigm to comprehensively understand and combat the intricate web of transnational organized crime operations that perpetuate environmental degradation.
The foundation of this report is built upon the fieldwork and intelligence analysis of ELI's investigators and crime analysts, who have gathered first-hand evidence of Environmental Crime Convergence directly from some of the world's most notorious environmental criminals and their networks. Drawing on years of investigative fieldwork in the Americas, Europe, Africa, and Asia, over two dozen case studies have emerged from ELI's work as primary sources of data.
This report highlights five (5) case studies of the transnational criminal networks in Latin America identified by ELI that illustrate the convergence of environmental and wildlife crime with other serious crimes and expose the severity of the issue at a global scale. 
The collaboration between ELI and John Jay College has been instrumental in the success of this comprehensive study. Through our collective expertise, we have derived unique insights into the complexities of transnational organized crime within the context of environmental degradation. Furthermore, this partnership has resulted in joint recommendations that provide actionable strategies for policymakers, law enforcement agencies, and environmental organizations worldwide.
ELI and John Jay College are excited to join forces in the release of this report, as it is our shared mission to address the pressing issue of environmental crime convergence. By unveiling the findings and recommendations contained within this report, we aim to spark meaningful dialogue and inspire concrete action on a global scale. We firmly believe that this report will contribute to the development of effective policies, support further research efforts, and galvanize public support to combat environmental crimes.
As we release this report, ELI and John Jay College invite governments, organizations, and individuals to stand united in the fight against environmental crime convergence. Let us work together to ensure the preservation of our planet's biodiversity and a sustainable future.
Download the report here: ELI – Environmental Crime Convergence Report – June 2023