POACHING AND TRAFFICKING OF JAGUARS IN LATIN AMERICA
Operation Jaguar is a joint project of IUCN Netherlands, Earth League International, and IFAW, and is made possible by the Dutch Postcode Lottery.
Jaguars are being poached and trafficked from multiple countries in Latin America destined for the Chinese market, to be sold as tiger's parts. The most valued and trafficked parts of Jaguars are their fangs and bones. These are considered to be valid substitutes to tiger's canines due to their very large size, and tiger's bones. As a matter of fact, in Chinese jaguars are called "American tigers". For millennia, Chinese medicine has ascribed magical powers and medical properties to tiger bones and teeth.
Jaguars are an endangered species, listed in Appendix I of CITES. The increased poaching thereof as a result of this illicit trade is becoming a severe threat for their survival, especially in certain areas. In response to this growing threat ELI has started a three-year intelligence-gathering project, in collaboration with IUCN Netherlands and IFAW, designed to map the illegal supply chain, identify the main players, and help local and international law enforcement agencies to address this important conservation and crime issue.
To achieve this, we are working on the following interventions:
Collecting and analyzing information
Improving protection of jaguar habitats
Professionalizing law enforcement systems
Mobilizing the public and politicians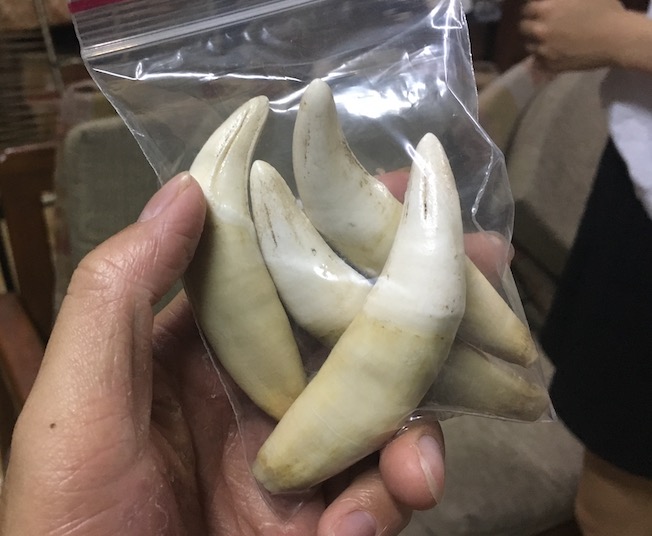 Our intelligence-gathering operation on jaguar trafficking is the most important undercover operation ever conducted on this issue, currently covering Bolivia, Peru, Ecuador, Suriname and Guyana. Operation Jaguar is an active operation, therefore most of the information collected so far cannot be shared with the public yet.
The main objectives of our intelligence-gathering operation are:
– to unveil the dynamics underneath jaguar trafficking in the region, the main players, the modus operandi, and the paths and methods used to smuggle the jaguar's parts into mainland China.
– to produce actionable intelligence that government agencies can use to disrupt the supply chain and take out the main drivers and enablers.
In the past two years we have been sharing Confidential Intelligence Briefs (CIBs) about jaguar and wildlife trafficking in Latin America with several governmental and intergovernmental agencies, including INTERPOL, CITES, the Bolivian authorities and a few U.S. law enforcement agencies.
JAGUAR TRAFFICKING IN BOLIVIA: THE FIRST PUBLIC REPORT
In the context of Operation Jaguar, ELI and IUCN Netherlands published in November 2020 a report about the criminal networks behind jaguar trafficking in Bolivia.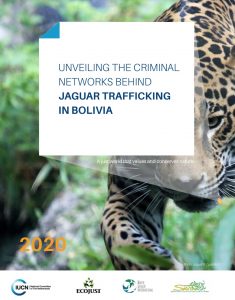 Infrastructural developments and the influx of Chinese companies in recent years have been indirect drivers for the surge in jaguar trafficking in Bolivia, both through opening up previously inaccessible wilderness territory and providing new sources of consumer demand. ELI's investigations showed that jaguar trade is run by Chinese South American residents, who mostly supply to sellers in China or have links with wholesalers and stockers in China. While customers are all Asian, Bolivian locals often act as hunters or conduct sourcing activities.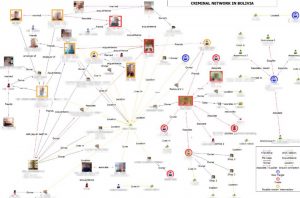 ELI's intelligence operation and investigation found that sophisticated international trafficking networks are driving the procurement and trafficking of jaguar parts. The persons identified by ELI have solid transnational networks that allow them to smuggle without major issues jaguar parts as well as every sort of illegal goods from South America to China. The goods are generally transported by plane, with individuals carrying them into pieces of luggage or on their bodies.
ELI's operation also unveiled a significant Convergence with the trafficking of other wildlife products, such as timber and seafood, and with other serious crimes, including money laundering and human smuggling.
More public reports will follow in the coming months and years, when publishing data will not jeopardize the field operations.