This month, Earth League International celebrates its 10-year anniversary!
Since 2013, Earth League International (ELI) has served as a pioneer in fighting wildlife and environmental crime through the use of professional intelligence, undercover operations, research and analysis. 
ELI's has also served as a trailblazer in investigating and researching Environmental Crime Convergence.
For over a decade, our team gathered and analyzed in information about the criminal exploitation of nature and has helped law enforcement and governmental authorities to investigate and take action against the most important wildlife traffickers and environmental criminals in the world.
Through our work, we have revolutionized and expanded upon current conservation approaches, demonstrating the power and necessity of professional intelligence and analysis in the fight to protect the natural world. 
The Elephant Poaching Crisis
Earth League International's origins are rooted in the personal and professional experiences of our Founder and Executive Director, Andrea Crosta. It was while working in Kenya and Tanzania in 2010-2012 that Andrea was exposed to the scale and complex dynamics of the elephant poaching crisis, and the limits of tackling this problem mostly just with anti-poaching operations and awareness campaigns.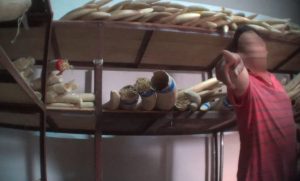 Andrea saw first-hand the convergence of wildlife and environmental crime with more serious crime across geographic boundaries and realized he needed to build an organization with the capacity to intervene at the highest level of environmental crime and to address its overlap with other criminal activities, as these transnational environmental crime networks had been operating and exploiting the natural world for decades without detection. He witnessed a critical failure and information gap among current environmental and wildlife conservation approaches to address and account for this threat. 
Thus, Andrea with a small team of former intelligence professionals started work on a new kind of environmental NGO with the unique capacity and skillset to target and address the top environmental criminals and their international crime networks that underlie and perpetuate the destruction of Earth's environment, resources, wildlife, and communities.
"ELI works behind the scenes, often in secrecy, doing vital intelligence-gathering work that other NGOs and even governmental agencies cannot do, or don't want to do."
-Mark Davis, ELI's Head of Intelligence, fmr. FBI Special Agent
Reflecting On Our Achievements
As an organization, we have developed and maintained a variety of investigative operations around the world with the aim of targeting the most important wildlife traffickers and environmental criminals in the world.
We share some of our operations with the public, while others remain confidential to protect our team members and the integrity of our field research.
Both our long-term operations and those launched in more recent years have yielded critical results and played a crucial role in the gathering of important information that it's possible to collect only in the field directly from the people involved in the crimes, and the identification and arrests of top wildlife/environmental criminals around the world.
Over the last decade, Earth League International has worked around the world to protect wildlife, forests, oceans, and biodiversity through undercover operations, intelligence gathering, research, and collaboration with key government and law enforcement authorities.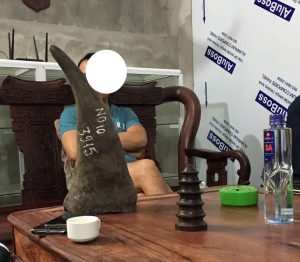 We proudly reflect on some of our key accomplishments, including:
Dozens of investigative missions in over 25 countries throughout Asia, Africa, Europe, and the Americas
The conservation of endangered species, habitats, and biodiversity, such as marine life, jaguars, sharks, pangolins, elephants, rhinos, tigers, and forests.
The identification of over 500 international environmental criminals and wildlife traffickers
The identification of over 40 international environmental criminal networks
The arrests of dozens of people in the U.S., Mexico, Bolivia, Thailand, South Africa, Kenya, Tanzania, and China
Numerous capacity-building trainings and knowledge-transfer meetings with law enforcement and government authorities
The sharing of dozens of Confidential Intelligence Briefs (CIBs) and analytic reports with governmental authorities and other stakeholders to address information gaps and enable action
Looking Forward
We enter the next decade committed to growing, learning and building upon our work as a global leader in the fight against wildlife and environmental crime, and to supporting the work of some of the most important law enforcement agencies in the world, that need also our help to fight back.
We are immensely grateful for the support of individuals like yourself. Each of you matters and has played a role in our ability to make a difference. We depend upon your financial donations and assistance to continue our work.
Ultimately, it takes courage to fight environmental crime, and it takes bravery to fund us. We are grateful for your support.