Earth League International (ELI), in its tradition of innovation and progressiveness, is launching a new and exciting project – graphic novels and comics designed to spark more awareness and understanding of the complex world of environmental and wildlife crime.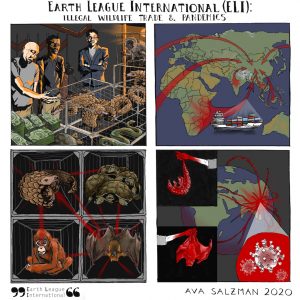 In the spirit of the writing of John Le Carre and comic art of Joe Sacco,ELI's graphic novels and comics will depict the organization's covert missions, and the actions of ELI's investigative teams, to expose the underbelly of the world's wildlife criminal networks in a medium combining crime thrillers and comics journalism through a unique environmental lens.
The interplay of text and illustrations in this comic-strip format can tell ELI's story in a way that appeals to a much wider and younger audience; the crucial demographic that must be engaged in and educated about wildlife and environmental crime to facilitate change. However, the serious subject matter of the comics can be informative for, and appreciated by, both younger adults and an older target audience through this powerful medium.
Readers will be able to access these stories through several platforms. They will be published regularly on Earth League International's social media and website, and disseminated through their email lists. The stories will also be published on our partners' platforms, making them accessible to an audience of readers beyond ELI's constituents.
ELI believes it is important to revise the current, outdated narrative around environmental and wildlife crime, currently focused on poachers and end consumers, with a more modern, fact-based narrative that highlights the most important elements of these crimes – the international traffickers, kingpins, organized crime networks, and corrupt government officials. Given the nature of ELI's work, which is heavily based on intelligence gathering, investigations and undercover operations, graphic novels and comics will be able to show the public exactly what ELI's teams are doing, and how, without jeopardizing field operations and the safety of ELI team members.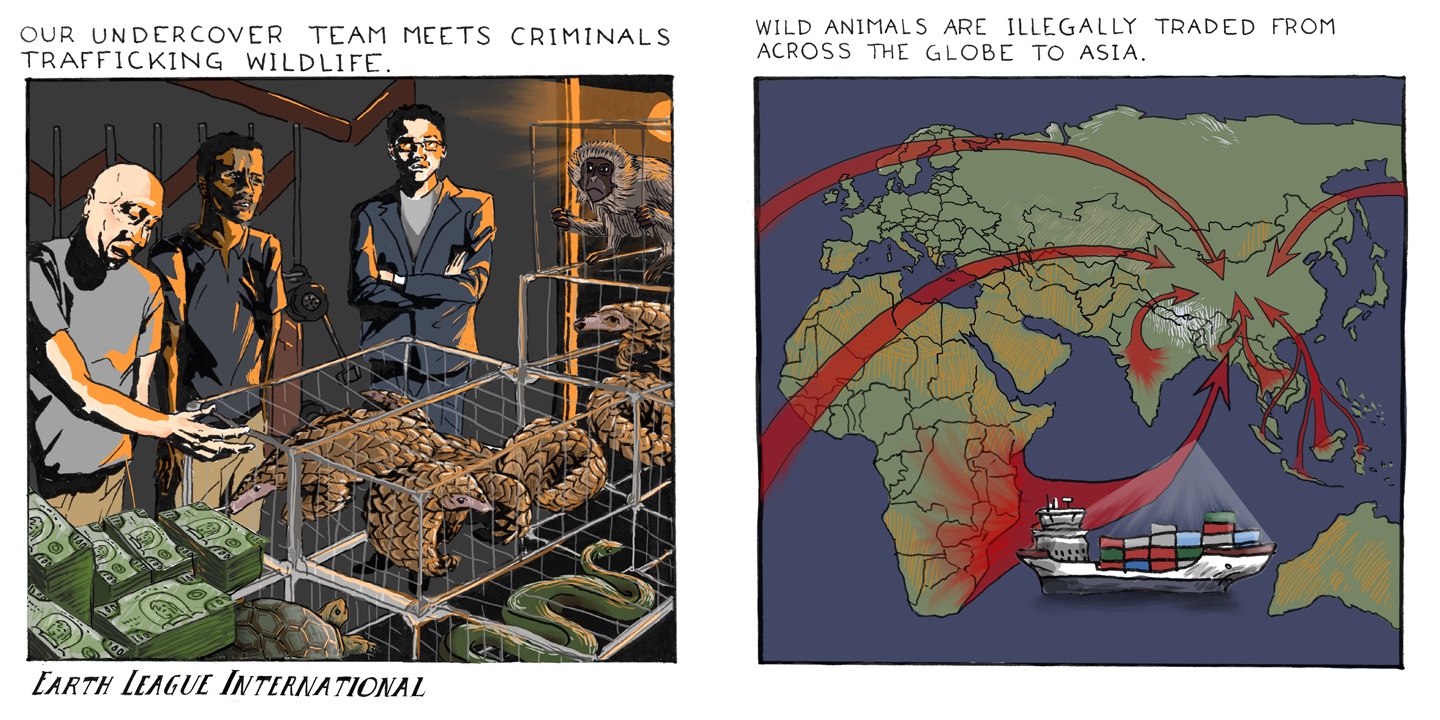 This project is in collaboration with a talented young artist, a student at Harvard University, Ava Salzman. ELI's Executive Director, Andrea Crosta, is extremely excited and hopeful about this innovative project. He says, "As a graphic novel enthusiast, I always thought that this powerful medium would be perfect as a way to better acquaint the public with environmental crime and our work at ELI. I was waiting until I met the right artist, and I finally found the right partner in Ava Salzman. We hope to reach more people, particularly young people, so as to create a new generation of fighters for the Earth."
ELI's first release from this project is a story about the relationship between wildlife trafficking and pandemics, just like what has happened with the coronavirus pandemic, as well as several others before it, like SARS and MERS. It is important for everyone, worldwide, to understand how these situations come about. Not only is wildlife trafficking a danger to biodiversity, but also to human health.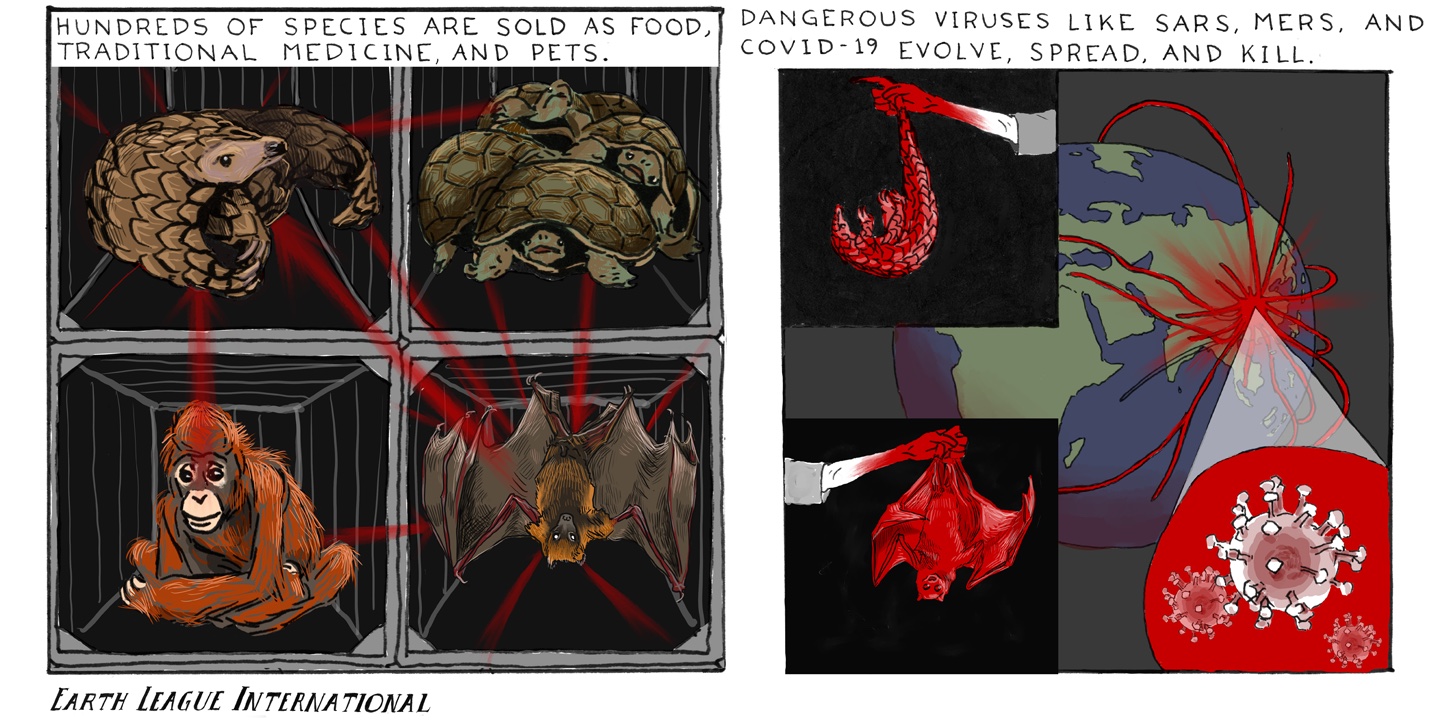 Starting the week of March 31st, ELI will release weekly and monthly series of its comic and graphic novel stories, ranging from single situations or events to longer and more elaborate stories fully depicting its undercover investigations. Beginning on Earth Day, weekly issues of a longer continuous narrative about ELI's work dealing with rhino horn trafficking will also be released. Our publishing schedule will consist ofthese weekly issues, as well as weekly short "comic updates" of ongoing field work, and monthly "standalone" comic stories highlighting an aspect of ELI's process or another ELI investigation.
All stories published will be true stories, only changing details in order to anonymize sensitive information.
Copyright: Ava Salzman/Earth League International
Co-creator and illustrator: Ava Salzman
Co-creator: Andrea Crosta
#EarthLeagueGraphicNovels