Premiered at the Sundance Film Festival 2019 and Winner of the Audience Award, Sea of Shadows is a powerful documentary featuring Operation Fake Gold and the work of the EAL's undercover teams led by Andrea Crosta, among others.
In Mexico's Sea of Cortez, a group of brilliant scientists, high-tech activists, investigative journalists, and courageous undercover agents attempt to rescue an endangered whale while battling the vicious Mexican drug cartels and Chinese traffickers whose destructive poaching methods are threatening the region's marine life.
Directed by Richard Ladkani, Sea of Shadows is produced by Terra Mater Factual Studios, in collaboration with Appian Way and Leonardo DiCaprio. National Geographic Documentary Films has secured worldwide rights to this powerful environmental documentary.
A looming disaster in one of the most spectacular environments on Earth sparks a rescue mission unlike any other in Sea of Shadows, a riveting new documentary with the intensity of a Hollywood thriller. When Mexican drug cartels and Chinese traffickers join forces to poach the rare totoaba fish in the Sea of Cortez, their deadly methods threaten to destroy virtually all marine life in the region, including the most elusive and endangered whale species on Earth known as the vaquita porpoise. But a team of brilliant scientists, high-tech conservationists, investigative journalists and courageous undercover agents, as well as the Mexican Navy, put their lives on the line to save the last remaining vaquita and bring the vicious international crime syndicate to justice.
Courageous undercover agents led by Elephant Action League's co-founder, Andrea Crosta, investigate the illicit contraband at the center of this escalating war between conservationists and both Mexican drug cartels and Chinese Mafia, the gas-filled swim bladders of the totoaba fish. Native to the Sea of Cortez, the totoaba are being poached at an alarming rate because of a superstitious belief among some in China that their bladders — which cost more per ounce than gold — possess miraculous healing powers. Nicknamed the "cocaine of the sea," these extremely rare fish have triggered a multimillion-dollar black market that threatens not only their existence, but virtually all marine life in the region. Foremost among these endangered species is one of nature's most elusive and mysterious mammals: the vaquita porpoise.
Set on the troubled streets of the town of San Felipe, in the gleaming metropolis of Mexico City, and beneath the deceptively placid waters off the Baja Peninsula, the intense docu-thriller Sea of Shadows offers an inspiring assortment of real-life heroes — from brilliant marine biologists to courageous wildlife activists to investigative journalists and undercover intelligence agents — who willingly risk their own safety to fight for not just one vanishing species or ecosystem, but for the inherent value of all life on earth.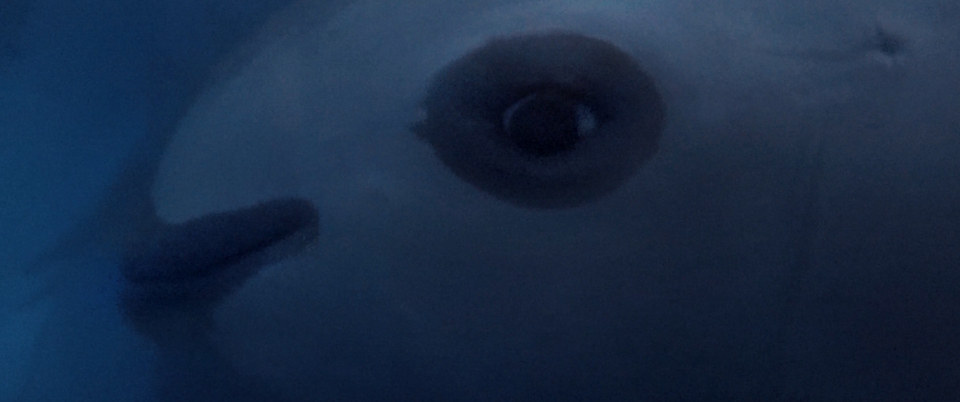 Facebook: @seaofshadows
Instagram: @SeaofShadows
Twitter: @seaofshadows
Hashtags: #SeaofShadowsFilm #VaquitaUndercover #CuttheNet